Overview
NeXclad True Terracotta Cladding
NeXclad True is the newest terracotta cladding solution from Terreal North America. Designed to install with a flush surface texture, this small module terracotta cladding offers design professionals the durability and customization capabilities of a NeXclad clay tile with the sleek streamlined look of a flush panel. NeXclad's ease of installation provides an extremely economical classic cladding solution, while providing limitless color options to realize a building's design aesthetic.  NeXclad True is currently available in an 12"x 8" tile module and Classic surface texture with a 75-year material warranty.
Standard Physical Characteristics
| | | | |
| --- | --- | --- | --- |
| Product Title | Nominal Exposure (IN) | Panel Size (IN) | Terracotta Panel Weight (LBS/SQ FT) |
| NeXclad True | 11-7/8" x 8" | 11-3/4" x 9-1/2" | 8.15 lbs/sq ft |
Installation
NeXclad True can be installed directly to the wall sheathing.
Details
Below is a typical installation diagram. Corresponding details can be downloaded via the detail references shown. CAD drawings available – please reach out to a sales representative via the contact us form. 
Framed Wall Detail
Solid Wall Detail
Framed Wall Detail
Solid Wall Detail
Colors & Finishes
NeXclad True is manufactured in New Lexington, Ohio by Ludowici. Ludowici's high-temperature firing technique results in a beautiful range of tones within a color blend. These color chips are intended to impart the range within each color blend.
Standard Through-Body Color
Clay Red
NeXclad glazes come in single and multiple spray options, creating a narrow or wide color range across the visual field. Custom color blends can also be created by request.
Standard Glaze Colors
Adobe Fleck
Aged Cedar
Aged Copper
Aged Oak
Antiqued Brunswick Black
Antiqued Montpelier Green
Antiqued Pewter
Antiqued Slate Gray
Anziani
Ash Gray
Barcelona Buff
Beach Brown (Weathered)
Briar Brown
Bright Green
Brookville Green (Gloss)
Brunswick Black
Burgundy
Dark Green
Dark Terracotta
Dark Tuscany
Desert Sand
Earth Gray
Ebony
Ebony Mist
Empire Green
Field Green
Fireflash
Forest Green
Heritage Blue
Lava Black (Weathered)
Matte White
Mediterranean Blue (Gloss)
Midnight Black (Gloss)
Montpelier Green
Mottled Green Purple
Olive Green
Plumstone
Process Flash
Provence
Royal Persian (Gloss)
Sienna
Slate Gray
Slate Red
Strata Gray
Summer Rose
Sunset Red (Weathered)
Sunset Red with Ebony Mist (Weathered)
Terra Cotta
Tuscany
Vechio
Vermont Gray Black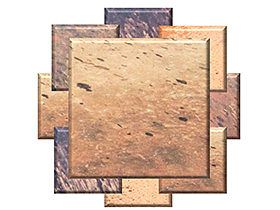 Villagio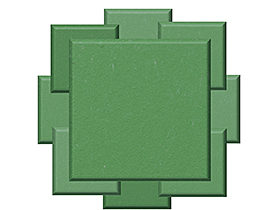 Vintage Green
Western Cedar
White Cedar
NeXclad True is available in smooth and weathered finishes…
Smooth: a genteel smooth texture
Weathered: a sandblasted, slightly weathered texture
Certification
NeXclad True has been tested and received certifications for the following:
ASTM C1167 Breaking Load Test – Glazed
ASTM C1167 Efflorescence Test – Glazed
ASTM C1167 Freeze-Thaw Test – Glazed
ASTM C1167 Permeability Test – Glazed
ASTM C1167 Thermal Shock Resistance Test – Glazed
Wind Load Test over Armoroc
Wind Load Test over Plywood